This week's feature at Parajunkee's View is: The Bookaholic.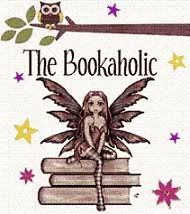 The feature at Alison Can Read is: Starcrossed.





This week's question:


What book that hasn't been turned into a movie (yet) would you most like to see make it to the big screen, and who would you like cast as your favorite character?


Oh wow, I have no idea! I have been reading so many awesome books. I think the one that I would love to see is

The Iron Thorn

. As far as the actors goes, I have no clue.